RNs at Vickie Milazzo Institute's CLNC® Certification Seminar sometimes confuse my passion and enthusiasm as "Vickie's had an easy life and growing her legal nurse consulting business was easy." They think "After all, if she'd had a hard road she wouldn't be so chipper and have so much energy." Trust me, my life hasn't been easy and in no way do I believe that being passionate about your CLNC business will make your life any easier than it already is.
Passion doesn't offer any guarantees of easy victory, easy money or easy love. Yet it's not surprising that the passionate are almost always rewarded with more of everything life, business and love have to offer.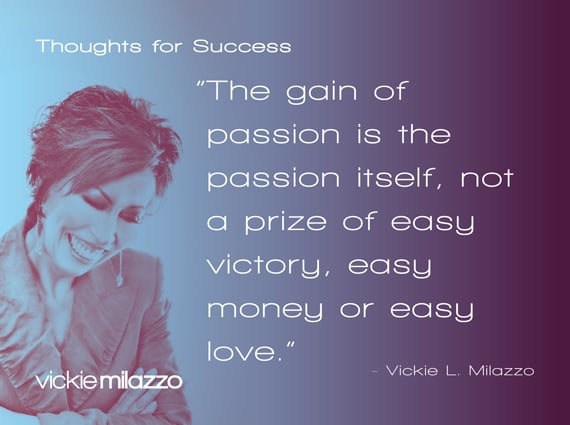 Passion won't always make your life easier. But it will make your life richer. Be more passionate today!
I'm Just Sayin'
P.S. Comment and share how passion enriches your life.