I call Promise #3 the "buck-up" promise. Nurses constantly tell me "Vickie, I don't have time to develop my legal nurse consulting business. My response is always the same, "Buck-up, cut the excuses and make the time." Bucking-up to Promise #3 takes commitment, endurance and sweat. We all get the same 24 hours each day. How you spend yours will determine how successful you will be in your CLNC® business. If you want CLNC success bad enough, you'll buck-up and make the time for your legal nurse consulting business instead of "The Big Bang Theory."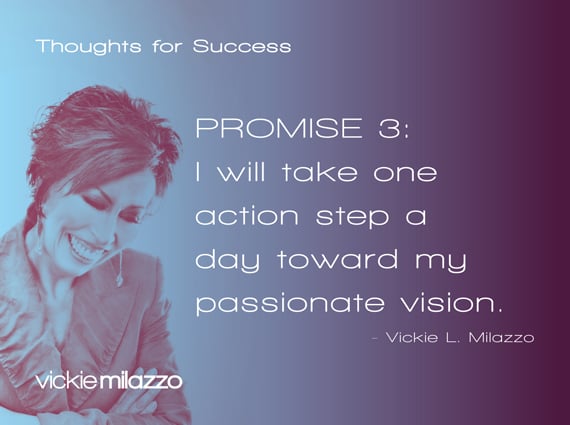 Success is in the motion. The more action you take, the easier it is to step out and take action for greater CLNC success. What action step will you take today?
I'm Just Sayin'
P.S. Comment and share your plan to take one action step a day.