Promise #2 reminds us that the opposite of success is not failure. The opposite of success is NOT stepping out, NOT going for what you want in your life or your RN job – whether it's legal nurse consulting, an advanced RN degree or simply going for a promotion. Every time you step out into the unknown, win or lose you succeed. You might get a rejection or two, or three, but you won't end up at your hospital retirement party or 90th birthday party with nothing more than plain white cake, unspiked punch and regrets.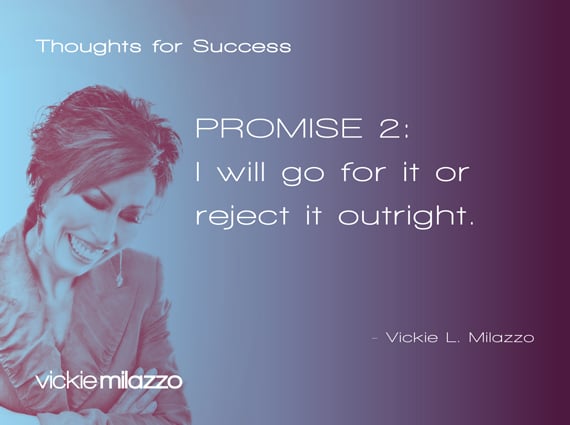 Sure, bad things can happen when we step out, but I believe worse things happen to our souls when we don't.
I'm Just Sayin'
P.S. Comment and share how you plan to go for it.
Save