Vince Lombardi said, "Practice doesn't make perfect. Perfect practice makes perfect." That's right. Inept coaches don't just fail to help you, they actually help you to fail.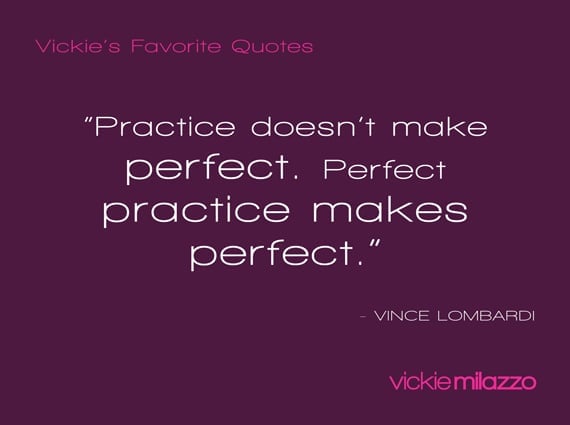 That's why here at Vickie Milazzo Institute we choose our CLNC® Mentors very carefully. In fact, I personally hand-pick each and every one of them. You can practice your tennis serve three hours a day, but if you're practicing the wrong technique, you've wasted those three hours. All you've accomplished is perfecting your own bad serve and making it even harder to get closer to an effective serve.
If your intention is to succeed as a legal nurse consultant, align that intention with the mentoring advice you receive from the most successful Certified Legal Nurse Consultants in the United States. Your legal nurse consulting future is too important to trust to chance.
Success Is Yours!
P.S. Comment and share how the CLNC Mentors have guided you in your legal nurse consulting business.