Security is paramount for Certified Legal Nurse Consultants when you're surfing the web, doing your banking online or even just shopping at any of your favorite websites. But many of you are still using older computers with older operating systems in your legal nurse consulting businesses. This is a recipe for disaster. While you may be able to eke a couple more years of use out of your Windows® XP box (against everyone's recommendations) while you save up for a new computer, one thing you should definitely upgrade is your web browser.
This Tech Tip includes a list of web browsers (and the associated versions) that have been deemed unsecure by a major financial institution. When someone who handles money for a living warns you about your web browser, it would be smart for any CLNC® consultant to sit up and take notice.
Take a moment and visit www.WhatsMyBrowser.org using each of your web browsers to determine which browser version you're currently using. If your version falls below these recommendations, it's time to either update the browser or stop using your current browser and install a newer, different version (don't worry, your bookmarks will be imported):
Google® Chrome® versions 21 and earlier
Firefox® versions 17 and earlier
Internet Explorer® versions 7 and earlier
Apple® Safari® version 6 and earlier (Mac® only – Install updates via OS X) – Support for Safari for Windows was discontinued in 2012
Safe surfing is important. I urge every Certified Legal Nurse Consultant to attend to your safety today.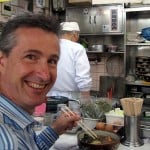 Keep on Techin',
Tom
P.S. Comment and share your favorite web browser and why.