Let's face it. Passwords are the second weakest link in data security – people are the first. The reason people occupy that top spot is that people, CLNC® consultants included, have lousy password security.
The same passwords are used across multiple sites. Wedding anniversaries, birthdays and pet names are commonly used as passwords. Even worse are the weak passwords like "123456" or "letmein" that people use, simply because they are easy to remember.
Your online data and log-ins, whether they're for your legal nurse consulting business or personal use need to be protected. As a Certified Legal Nurse Consultant you owe it to yourself and your business to use hardened passwords and to change them on a regular basis. Yes, I understand that this can be time-consuming, but it's a necessity. Recent hacks of iPhones, eBay accounts and the always common Yahoo!® and AOL® email account hijackings and resultant spam we get are constant reminders that we need to do something – but all too often we don't.
It's time for that to change. After today's blog my CLNC amigos will be able to protect their passwords with one simple tool – the free Dashlane password manager. This is a secure, maybe too secure, password manager that secures your passwords with military-grade AES-256 level encryption. The only weak point is that if YOU forget your master password there is no way to recover it. Dashlane installs easily and sucks up the stored passwords from all your websites and web browsers. The free version works on one computer and the premium (paid) version works across multiple devices (i.e. your phone, tablet, other computers, etc.). So if you share computers, passwords or accounts with family members or CLNC subcontractors you'll need to get the premium version.
Simply download and install the Dashlane password manager, select a master password and follow the prompts to secure your passwords from prying eyes and hackers. Dashlane will even walk you through the process of re-securing your weak passwords one website-at-a-time and replace them with new stronger passwords (that Dashlane remembers for you).
Try Dashlane and you'll only ever have to remember one password for the rest of your life (but make sure you write it down somewhere).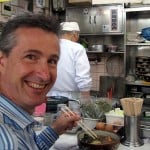 Keep on Techin',
Tom
P.S. Comment on how you manage your passwords.
Save