SplashData publishes an annual list of the worst passwords of the year. Looking over the list I'm surprised (or not) that some of these passwords are actually in use. I might even be surprised (or not) to learn how many legal nurse consultants utilize these passwords on the computers, smart phones or email accounts used in their legal nursing businesses (or personal life).
According to SplashData, here are the ten worst passwords in use (there's more on the list):
123456
password (Really? I mean really?)
12345678
qwerty
12345
123456789
football
1234
1234567
baseball
If you want to read the entire list follow this link. If the password to any of your legal nurse accounts is on the list, it's time to change it. As a reminder, you should change your passwords on a regular basis. You should also be using hardened passwords instead of simple ones. If you can't remember a simple password like 9(U_ue$3, you can get yourself a password manager like Dashlane.
Remember, your passwords are your first step in legal nursing computer security. Secure yours today.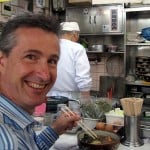 Keep on Techin',
Tom
P.S. Comment and tell me whether or not one of your passwords (but not which one) was on the list of "worst passwords ever."