Spring is in the air and a young Tech Tipper's thoughts naturally turn to – you guessed it – cleaning up hard drives, changing passwords and blowing the kettle-cooked potato chip crumbs out of his keyboard. As part of my annual Tech Tipping ritual I want to remind every Certified Legal Nurse Consultant that there's no better time to do all of the above than right now.
Passwords should be changed on at least an annual basis. Use a password manager like Dashlane to change and keep track of them for you, and it will be an easy process. Plus if you buy Dashlane, instead of using only the free version, it will sync your passwords across all your computers, tablets and devices. If you're running your legal nurse consulting business from a phone and computer this is an absolute necessity.
Take an hour to go through your computer files and delete all your old (and unused) legal nurse consulting report drafts, photos, etc. Go through each directory on your hard drive and you'll be surprised what you'll find. Then, run the Windows® disk cleaner found in Accessories, System Tools, Disk Cleanup to get rid of all your unneeded TEMP files, Windows update files and more. After that, defrag your hard drive (but not if it's an SSD) by going to Accessories, System Tools, Disk Defragmenter for optimal performance.
Finally, clean your computer itself. Start by getting yourself a can of canned air and blowing out your keyboards, air vents and dust bunnies. Then take some time to clean up the space on, around and especially under your desk or work table. A clean desk isn't a sign of an OCD mind but an organized mind. Your legal nurse consultant job productivity will increase ten-fold if you have a clean work space to start in.
Spring has sprung and it's time to get with the program.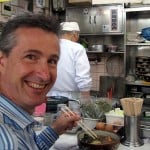 Keep on Techin',
P.S. Comment and share how often you clean your computer and workspace.