Recently a number of Australian iPhone users woke up to find that their iPhones had been taken over by some miscreant. The phone was locked with a passcode placed on the screens as well as a ransom demand.
How did this happen? No one is talking, but the general consensus is that the accounts were hacked because people (but not any CLNC® consultants who read my Tech Tips) often use their Apple® ID, which is an email address, and the same password across multiple sites (iTunes®, Amazon.com, etc.). Then, once a website is hacked (as were Yahoo!® and eBay® for example), the hackers test those log-in/password combinations across multiple sites. When they find one where the combination works, they exploit that for all they can. In this case they simply accessed the users' "Find My iPhone" function and locked the phone.
I've always recommended that Certified Legal Nurse Consultants not use the same password across multiple sites. So, if you're an iPhone user it's a good time to place a passcode on your phone and to also change your iTunes password and make sure you don't use the same one across multiple sites. While you're at it, make sure you use a strong password to protect yourself and your legal nurse consulting business. You may even want to go to 2-Step Authentication if you have a lot of information, business or otherwise, stored in the iCloud®.
If your iPhone was hacked, here's a great article on how to get yourself out of another fine mess that you've gotten yourself into and some preventative steps to take to keep it from being hacked again.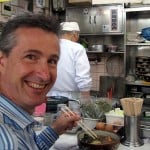 Keep on Techin',
Tom
P.S. Comment and share how you remember your strong passwords.