As I embarked on my new career as a Certified Legal Nurse Consultant, I received a case from an attorney and I wanted to do the best job ever. So I reviewed the records over and over until I knew those records like the back of my hand.
I met with my attorney-client to discuss my opinions on the case and as I was sitting in her office going over the events and the records that supported each opinion, I felt as though I was speaking in slow motion and so below her level of knowledge. All of a sudden she stood up behind her desk and yelled out, "What?" I stopped in my tracks and sat there with what I am sure was a blank stare. I didn't know what I did wrong or what I had said to offend her. She continued, "What did you just say?" I repeated what I had said about what had happened to this patient in a moment of critical care. She again said, "What? Where did you find that information? Show me where it says that." With trembling hands, I showed her and she ran out of the room. I sat there holding my breath. I was sure I had said something horribly wrong. Maybe I insulted her and didn't realize it.
After some time, she returned to the room with two gentlemen. I thought to myself, okay, these must be the bouncers and I am being thrown out. The two men sat down next to me. I had the records in my lap and dropped them. I am sure I wasn't even breathing. Was I blue yet?
The older male attorney started to explain to me that I had found the missing link. I had found the smoking gun. I had found… whatever other metaphors I can come up with. I had found information that was invaluable in the case. No one had found what I had found, not even the MD experts. Oh, and by the way, I could breathe again.
I had found the key to winning the case and we did ultimately succeed in winning. I felt so good.
I now consult with two other attorneys in that firm and also consult for two of their other offices. But on that day, I felt like I could conquer the world. This experience gave me the confidence I needed to keep going. And here I am ten years later still going strong.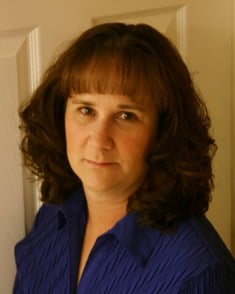 Nikki J. Chuml, RNC, FMC, PRN, CLNC
P.S. Comment if you would like to congratulate Nikki on her CLNC® success.