Every time I teach a CLNC® Certification Seminar I get to meet the most amazing registered nurses. I hear stories of personal hardships, some of which would break my heart – except for one fact. That fact is that these strong and brave women are striving to, and will, overcome anything that stands in front of them.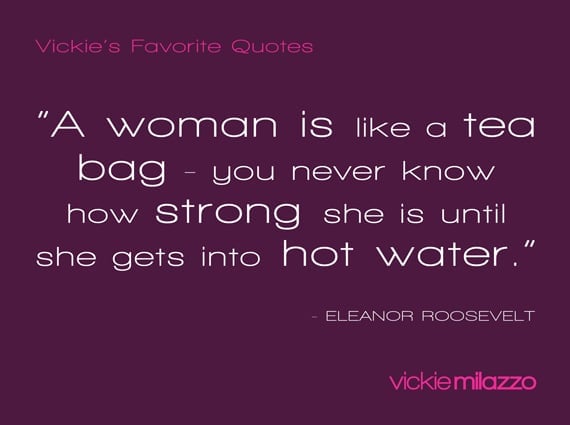 You can't be a nurse without being strong. You do things that would cause a lay person to faint and you do so without a second thought. And you can't be an RN without getting dropped into the occasional pot of hot water. I've been there myself and like you, I'm still standing.
When a woman is put on the spot, that's exactly when we find out just how strong we really are.  Strength is a quality that all women share. Be true to yourself and your passions and your strengths will carry you wherever you choose to go.
Success Is Yours!
P.S. Comment here and share what happens to you when you're dropped into hot water.