One of the staffers at Vickie Milazzo Institute gave me a beautiful paperweight which reads "NURSE, is just another word to describe a person strong enough to tolerate everything and soft enough to understand everyone."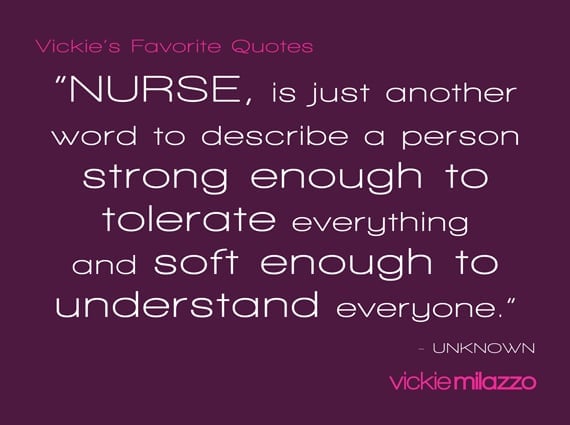 This quote says it all and having taught and mentored thousands of legal nurse consultants over the last 34 years, I'm a witness to just how true this quote is. RNs never cease to impress me.
I hope you took a moment this Nurses Week to celebrate the strength and softness that makes you the nurse you are. I love RNs!
Success Is Yours!
P.S. Comment here to share best wishes for Nurses Week to all of your RN colleagues.