If you're like me, you have a multitude of devices that constantly require charging and recharging. I've got an iPhone®, iPad®, iPod®, Bluetooth® headset, earbuds and more. The only thing they have in common is that their charging cables have a USB plug on one end and a variety of connectors on the other.
I've adapted to travel conditions and hard to reach plugs, and now everywhere I go I carry two 6 ft. long Lightning USB cables in my bag of tricks to allow me to recharge my iDevices on airplanes, in cars or wherever else I can. I'm sure every Certified Legal Nurse Consultant has experienced the pain of being tethered to an 18" charging cable and the limitation of charging one device at a time. But, my CLNC® amigos, it's time to rejoice – those days are officially over.
That ended the day I discovered the UltimatePower 4.8A 24W Dual USB Travel Wall Charger.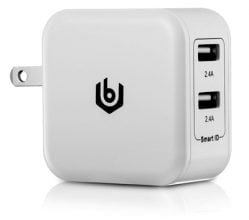 It allows me to rapidly charge any two devices of my choice without having to worry about overload. You can't beat this one for home or travel in the CONUS. It's earned its place in my bug-out bag and sure beats those Apple® chargers.
If you travel internationally, there's an even better choice, and that's the Syncwire 6.8A/34W 4-Port USB Wall Charger which comes complete with US, UK, and EU travel adapters, and allows you to charge up to four devices at the same time!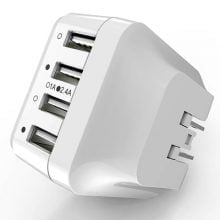 The USB plugs are conveniently marked by charging capacity to help you decide which device you want to receive by maximum charge (headset, phone or tablet).
Both devices use so-called smart technology to keep from over-charging your precious electronics. I heartily recommend either charger for all Certified Legal Nurse Consultants. If you want to go the extra mile for those days when you're driving the extra mile you can buy a TYLT Y-Charge Dual USB Car Charger to keep two devices up and running and keep your Hyundai on course.
Celebrate an early Christmas and get a charger for you and your legal nurse consulting business today.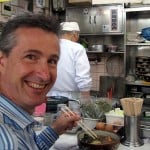 Keep on Techin',
Tom
P.S. Comment and tell me how you keep all your devices charged at once.