As a professional Certified Legal Nurse Consultant your accessories say a lot about you. When you present to an attorney, they'll notice small things about you such as your watch, your purse, how scuffed your shoes are and even your manicure. You always need to remember that there's no second chance to make a first impression, so present your best self first.
Likewise, what first impression do you make on yourself each morning when you present to the desk in your legal nurse consulting office? Is your desk a mess or is it neatly organized? Do you have a bird's nest of cables, most of which you don't use or even remember what device they're for? What do those cables look like? Are they old, worn and held together with masking or electrical tape? If you've answered "mess" to any of these questions it's time to class up the joint.
As a gift (I won't tell you from whom, but she's gotten tired of my personal bird's nest), I recently received a 2-in-1 Nylon Braided USB Cable that has both an Apple® Lightning and a Micro-USB connector. This is a beautiful cable that allows you to charge two different devices (phone or Bluetooth® headset), although not at the same time. The reason I love this cable is that it has a beautiful presentation with its white nylon braid, it eliminates the need to have two different cables plugged into my home office dock and it feels much sturdier than the flimsy cables I've been using. As a plus, if you want to bling up your office it also comes in gold or a classic grey.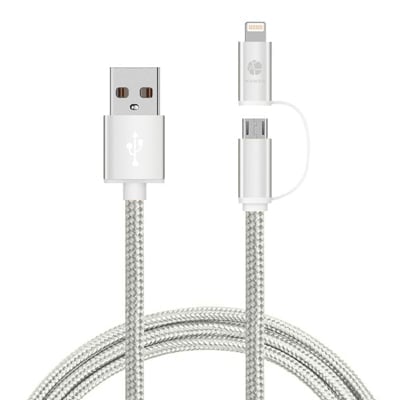 I recently blogged about multiple plug chargers but this cable can eliminate that need. Thanks to Hunda my personal bird's nest has gotten much smaller, and now the first impression I make on myself each morning is a good one. In fact, I'm about to purchase two more – one to travel with and one for Vickie. Any legal nurse consultant would be proud to own a Hunda cable, so I heartily recommend one or more for your legal nurse consulting business (or as a gift for an attorney-client).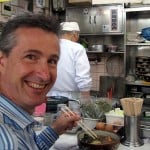 Keep on Techin',
Tom
P.S. Comment and share the condition of your desk and your cables in your legal nurse consulting office.