One of my most memorable experiences this year was seeing the ground-breaking musical Hamilton on Broadway, so today, it's fitting that I share one of my favorite quotes of Alexander Hamilton.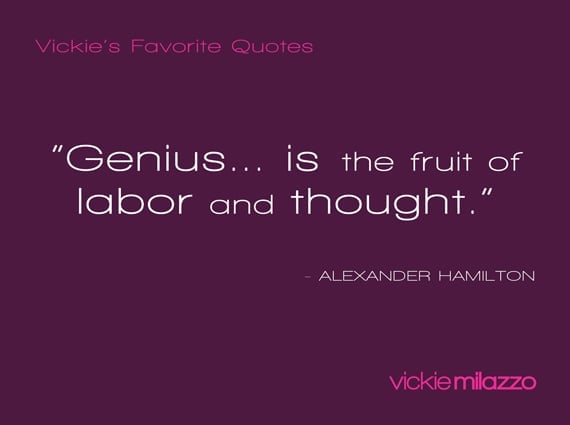 Hamilton was quoted as saying, "Men give me credit for some genius. All the genius I have lies in this; when I have a subject in hand, I study it profoundly. Day and night it is before me. My mind becomes pervaded with it. Then the effort that I have made is what people are pleased to call the fruit of genius. It is the fruit of labor and thought."
One of the distinctive personality traits of successful Certified Legal Nurse Consultants is they are analytical. To be analytical requires both labor and thought. When your mind is pervaded with a medical-related case through the efforts of both labor and thought, the result should be nothing but astounding, and your attorney-clients just might credit you for some genius.
Success Is Yours!
P.S. Comment here and share whether Hamilton's words apply to your CLNC® business.