Tom and I celebrated our 29th wedding anniversary this week. It's true, that during those 29 years I've had no time off for good behavior, but then again neither has Tom. LOL! 😊 Along the way Tom has logged a lot of miles with me on behalf of RNs, Certified Legal Nurse Consultants and Vickie Milazzo Institute.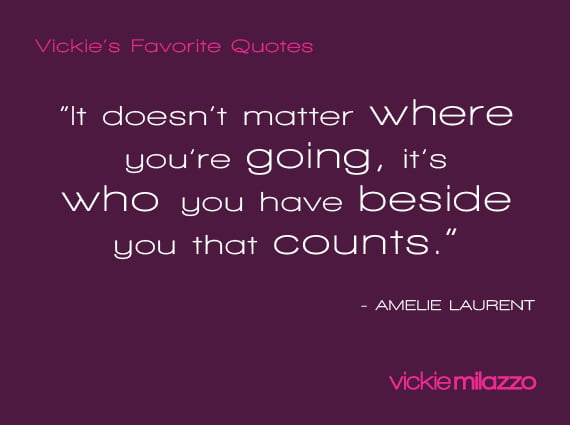 We've been lucky enough to visit all 50 states (49 on business) and we've traveled more than 1,000,000 miles on one airline alone (for both fun and business). Together we've been in and out of trouble, experienced wonder, laughter, joy and sometimes abject terror from airline food, turbulence, earthquakes, creaky submarines and cheeky gorillas (my personal favorite).
After a trip, even one as simple as New Orleans, we rejoice in coming home to our own beds and our own coffee. But, while it's always good to be home in Houston, we make sure we consider home to be wherever we are together. That's why one of my favorite quotes is Amelie Laurent's: "It doesn't matter where you're going, it's who you have beside you that counts."
Happy anniversary Tom and thanks for being here for this amazing ride. Having you beside me every step of the way is the one thing that counts in my life (especially in the Cambodian jungle LOL).
Success Is Yours,
P.S. Comment and share who's the special person you have beside you, whether it's at home, traveling or even at work.