It's been scientifically proven that people who regularly use calendars are more efficient than people who don't. Simply placing an appointment, deadline or To Do on a calendar reminds you that it's coming up and to be prepared. It also helps you keep a work-life balance by reminding you how scheduled or over-scheduled you are.
Paper calendars just won't cut it anymore. I live and die by my electronic calendar. It tells me where I'm supposed to be and keeps me on track. I know when I have free time and what routine meetings, chores and tasks are coming up. No matter where I am, as long as I have my phone, I'm connected.
When calendaring items such as a meeting or project, I also estimate the time involved. This helps to keep me on track if I start to run short or run over. I know what conflicts I have and what space is available. I have also customized the colors of events to instantly remind me what's coming up. I also include reminders before important events to remind me to prepare for a meeting, appointment or event.
Another use of your calendar is to keep track of your CLNC® subcontractors. You can create an account and share the calendar with your subs – or conversely share their calendars with you. That way everybody is clear on appointments, deadlines and availability.
No matter how many, or few, legal nurse consultant jobs you are working on, make sure you've got the relevant calendar events scheduled to keep you on track. An electronic calendar is easy to use and, if you refer to it regularly, you'll never miss a deadline again.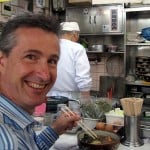 Keep on Techin',
Tom
P.S. Comment here and share how you use your calendar.