Opportunity rarely presents the way you expect it to – it's often a master of disguise. Case in point – a new Certified Legal Nurse Consultant rejected an opportunity to consult on a legal nurse consultant job because it was outside of her specialty. When I challenged her on why she would turn away such a great opportunity she responded, "The attorney wanted my opinion within a week and it was just too inconvenient to have to find a CLNC® subcontractor on such short notice."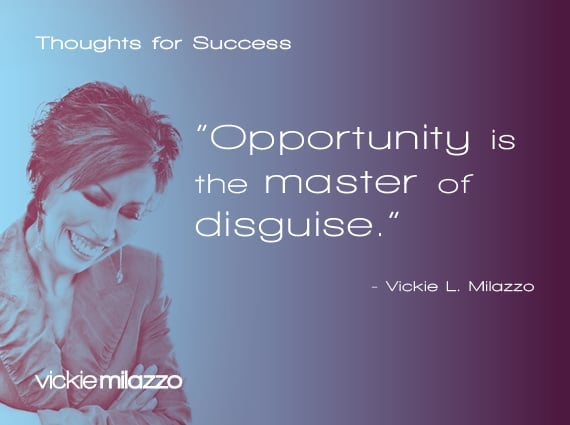 We often miss huge opportunities (e.g., the opportunity to build a relationship with what could have been an attorney-client for life) because we have false notions of how opportunity should present.
Example, "The attorney will have a legal nurse consultant job that matches me perfectly." No, the attorney doesn't build her law practice around you. She builds it around the cases she works on. My third case was a brain-injured baby case and my specialty is critical care. Where would I be today if I had turned that case away? Probably back in the hospital.
Example, "The attorney will give me plenty of time to work up the case." Not always true. One of my first attorney-clients required a one day turn around on my first case. I stayed up all night to get the job done and this attorney became one of my best clients in every way. Where would I be today if I had turned that attorney away? You've got it – still back in the hospital with nothing to look forward to but a retirement party with white cake and punch.
When opportunity comes disguised (and it will), whether you grab it and run with it, or reject it outright will shape the future of your CLNC business and your ultimate success.
Success Is Yours,
P.S. Comment here and share an opportunity that came disguised but led to more legal nurse consultant jobs and attorney-clients.