Time is a measurable commodity. It's one of the few things in the world that is consistent, limited and applies to everyone equally. We all have a limited time on the planet, and while we're here, we all get the same 24 hours each day. But what we do with those 24 hours is what separates the astonishingly successful from the modestly successful.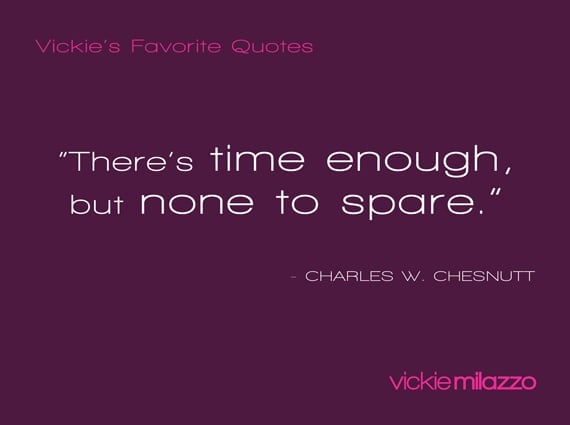 Charles Chesnutt understood this when he said, "There's time enough, but none to spare." Each day you choose how to spend your time. Certified Legal Nurse Consultants mentally triage everything from their legal nurse consultant jobs, to meal planning and family responsibilities. Sometimes though, what seems like the most urgent or compelling project might not be. And even worse, sometimes we feel we have all the time in the world to begin a project when we don't because we can't predict the future and don't know what emergency project will drop out of cyberspace and fall into your email inbox. That's why there's no time to spare and why the right time to get started is always now.
The next time you begin to plan your day remember Chesnutt's words, "There's time enough, but none to spare" and get cracking on the important stuff first.
Success Is Yours!
P.S. Comment and share how you make the most use out of your time.