What should you do when you succeed? Repeat! Repeat! Repeat! The secret to big success is replicating small ones over and over again all while increasing the scale of each new success.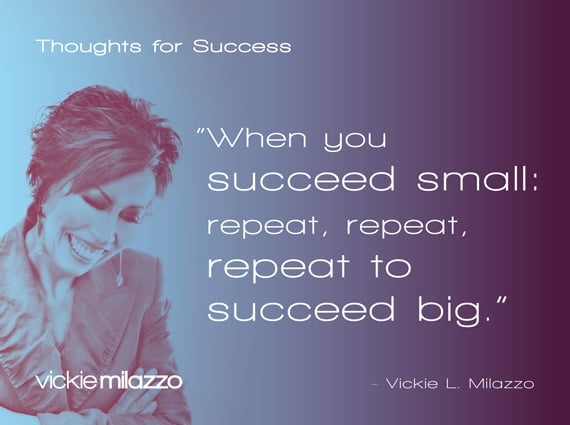 When I obtained my first attorney-client in 1982 I still held an RN job at the hospital, but knew I wouldn't be there much longer. Why was I so confident? Because all I had to do was replicate what I had achieved to obtain the first attorney-client to get more attorney-clients.
I regularly offer this simple advice to new Certified Legal Nurse Consultants. If something is working (whether it's networking, social media, exhibiting, referral or something different) keep doing more of it. And, when you can't do any more yourself, replicate you by hiring CLNC subcontractors and leveraging  their time and efforts.
Repeat, repeat, repeat and life, and success, will be good.
Success Is Yours!
P.S. Comment and share how you repeat your small successes to succeed big as a Certified Legal Nurse Consultant.