When I plan a project or event I expect the best, but plan for the worst. For example, when I fly to a CLNC® Certification Seminar city I'll usually take an early morning flight to ensure I arrive timely even if there are flight delays or cancellations. Sure, I can take the chance that everything will go perfectly and avoid getting to the airport at the crack of dawn by flying out much later in the day. But that strategy only works if everything goes perfectly, which you know if you fly, is as rare as getting good service or an in-flight meal!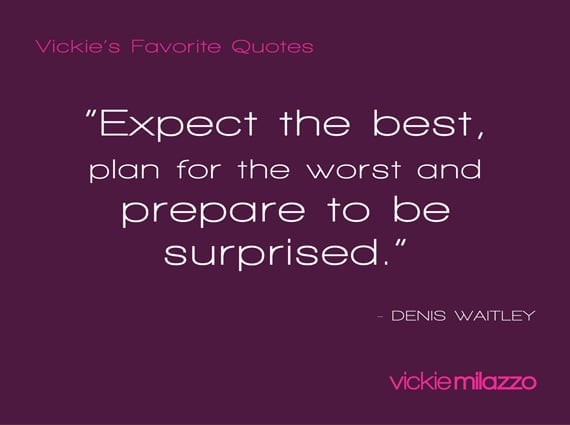 Planning for the worst also prepares you for the surprise or two that's surely to come your way. For example, you're working hard against a tight deadline on a medical malpractice case report for an attorney-client and suddenly a much-coveted attorney needs you now. Will this opportunity for your legal nurse consulting business excite or derail you?
Stay ahead of the game and you'll effectively deal with both the worst outcomes and exciting surprises that come your way.
I'm Just Plannin'
P.S. Comment and share how you expect the best, plan for the worst and prepare to be surprised in your legal nurse consulting business.