It's hardwired into an RN's DNA to want to make a difference in your job whether that job is legal nurse consulting or an RN job at a hospital.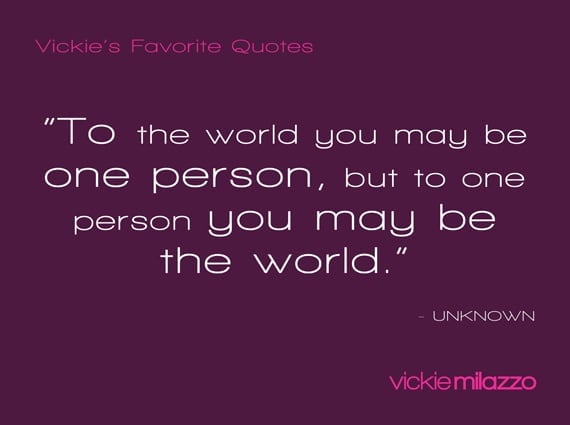 If you're like me, you came out of nursing school with your jets blazing and ready to save lives and improve the healthcare system. I decided to start my legal nurse consulting business in 1982 when I bumped up against the reality that one person changing the complex world of healthcare seemed more like a hallucination than an achievable goal. I've been blessed to live a path where I've made a difference, not just in the lives of RNs, but also in the healthcare system itself via the legal cases I've been involved in.
Whether you're a Certified Legal Nurse Consultant or a nurse working an RN job at a hospital, take the moments to remember the ways you do make a difference – to patients, family members, attorneys and their clients and other healthcare providers. To the world you may be only one person, but to that one person you may be the world.
Trust me, this favorite quote can get you through almost any day.
Success Is Yours!
P.S.  Comment and share one story where you made a difference in another person's life.