RNs get into nursing to make a difference. It's in our DNA. I always tell the Certified Legal Nurse Consultant students that while they'll enjoy the perks of weekends and holidays off and getting to go to the bathroom during work hours, those perks are not the drivers that will get them out of bed every morning.
As an RN, you have to know you'll make a difference as a CLNC® consultant – whether it's helping to defend a nurse in a non-meritorious case or helping to improve the healthcare system through litigation of meritorious cases.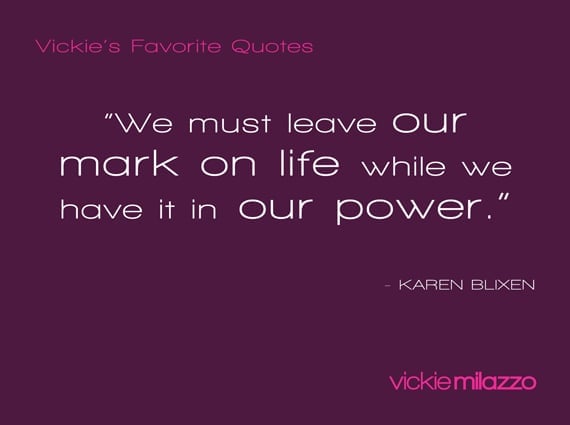 Karen Blixen said, "We must leave our mark on life while we have it in our power." If you've read or seen Out of Africa you know she certainly left her mark on Africa. When you stand in her farmhouse at the foot of the Ngong Hills (which is now the Karen Blixen Museum) and travel throughout Kenya in her footsteps you palpably feel her mark.
Leaving your mark is a virtue RNs and CLNC consultants share. I'm in gratitude for the mark you're each leaving on life and in the lives of others.
Success Is Yours!
P.S. Comment here and share how you're making a mark in the lives of others as a Certified Legal Nurse Consultant or as an RN.
Save