As the Institute's resident Tech-Tipper I always recommend that Certified Legal Nurse Consultants keep all of their devices (computers, tablets and phones) fully patched up and, especially with mobile devices, on the most current operating system.
My Windows® computers have the most current security patches and I've never had a problem with them. Recently I moved my iPhone® to iOS 10.1 – much to my immediate chagrin. The new iOS has some changes that take a little getting used to, but beyond the security fixes, it's a great operating system – as long as you are on the right iPhone.
That being said, if you're on an iPhone 5 or below I recommend that you do not upgrade. If you're on a 6 or newer go for it! Besides the iPhone occasionally freezing-up (requiring an iPhone reboot) the changes are well worth it. You will need to take a little time to work with and get used to them. With one exception, the new iOS is a winner that will make any CLNC® consultant's iPhone handier than ever.
Here's my one complaint and a work-around for it. Apple® is working hard to keep up with its competitors in the voice-controlled environment. That's fine for some things such as self-driving cars, playing music and turning lights off. But iOS 10's voice control is something that, in my opinion, wasn't well thought out. Push your home button for too long and instead of opening up the iPhone to the home screen you'll hear a disembodied woman's voice say, "Voice Control."
The problem with this is that you can't turn it off, even if your iPhone is on silent. Whether you're in a crowded movie theater watching Tom Cruise in Jack Reacher, a Broadway performance of Hamilton, visiting the Degas exhibit at the Houston Museum of Fine Art, sneaking your phone out of your pocket or purse while visiting your in-laws to check the LSU football score, or worse in an attorney-client's office, you'll trigger the voice control and suddenly everyone is wondering why you have your phone out.
You cannot completely disable voice control but you can use Siri® to put a stop to voice control or at least activating it from the Lock Screen/Home Button. Certified Legal Nurse Consultants who are serious Siri users are used to Siri turning on at seemingly random times. But I'm not a Siri user so I don't want a talking phone interrupting important conversations. I'm also not one to give my iPhone verbal commands. If you like the voice control system stop reading here.
But, if you would, or could, rather live without voice control, here's a work-around that will switch it off and save you from many an embarrassing moment. This method does require deactivating the thumbprint used for turning on the iPhone (you can still use thumbprints for iTunes® and Amazon®) and instead forces you to use a passcode to access your iPhone – but you should be using a passcode anyway for security.
Here's the semi-official workaround from one of the Apple Discussion Forums:
Open your iPhone.
Open the Settings menu/app.
Open the Siri selection:

a. Turn Siri ON.
b. Turn Access on Lock Screen OFF.
c. Turn Allow "Hey Siri" OFF (this is optional but I love it).

Touch Settings at the top left of the screen to return to the Settings menu.
Open Touch ID & Passcode (just below Siri):

a. Touch Turn Passcode On, create and verify a 4-6 digit passcode.

i. You can make the passcode numeric or alphanumeric by touching Passcode Options.

b. Turn off Voice Dial.

i. Turn Require Passcode to Immediately which will require you to use your new passcode to open your iPhone but will also stop pocket-dialing.

c. Scroll down to Allow Access When Locked and turn off Siri.
d. Scroll up to Use Touch ID For: iPhone Unlock and turn that off.

i. That will turn off the Touch ID and will make you use that passcode.
Once you've done this, those long-presses on your Home button won't result in voice control or Siri activating. Certainly you give up a little convenience, but those embarrassing iPhone outbursts will be over.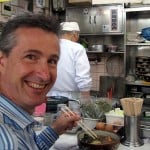 Keep on Techin',
Tom
P.S.  Comment and share your experience with Siri and/or voice control.