In my last Tech Tip I gave legal nurse consultants who had accidently upgraded their personal or legal nurse consulting business computer to Windows® 10 from Win7 or Win8 an easy way to revert to the earlier version of Windows. But, if you read that blog after the 30-day mark, you are pretty much stuck with Win10.
But when the world gives you lemons, you can still make lemonade (or margaritas if you get limes and tequila). There's a simple, freeware program called Classic Shell that will take you away from Win10's tiles and get you back to the Win7 stacked Start Menu. Simply download and install the program then press your Start button and the settings menu will show up to allow you to choose the style for the menu (and the Start button too).
Now working on your legal nurse consultant jobs will be easier and help you feel closer to your earlier versions of Windows.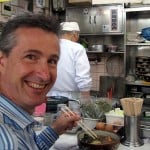 Keep on Techin',
Tom
P.S. Comment here and share which version of Windows you are using and how you like it.
Save