I was speaking with a Certified Legal Nurse Consultant who accidently upgraded her computer to Windows® 10 from Windows 8. She hadn't been particularly happy with Win8 but was much less happy with Win10 because many of her legacy devices weren't compatible with the new version of Windows. Microsoft® has been offering, and in some cases, pushing out Win10 upgrades, and more than a few registered nurses have upgraded the computer they use in their legal nurse consulting business to Win10 without meaning to.
If you're one of those legal nurse consulting accidental upgraders, there are a few ways that you can revert to either Win7 or Win8 (depending upon which OS you started with and how long ago you upgraded). First, if your upgrade is less than thirty (30) days old Microsoft advises that you can revert to your last version of Windows by going into your Settings menu/screen, clicking on Update & security, then Recovery and selecting the last known version of Windows you were running – either Go back to Windows 7 or Go back to Windows 8.1. Microsoft claims that you will not lose any personal data – just any apps or program updates you've installed since you moved to Win10. Keep any Win7 or Win8 product keys handy and be prepared (just in case) to reinstall old software and maybe even use your Win7/Win8 password to log-in (if you changed it when you upgraded to Win10).
But what if you're a Certified Legal Nurse Consultant who's outside the 30-day remorse period and wants to use an earlier software version for their legal nurse consultant jobs? Well, it's more complex and may involve your local computer professional in order to reinstall Win7 or Win8 from the recovery discs that you were supposed to create and store when you bought and set up your new Windows box. The System Restore Points created in Win7 or Win8 won't work in Win10. So you're in for a lot of work and will need some time to restore any software or other programs.
My best recommendation is create a full set of back-up discs before upgrading (if it's not too late) and have those available when, and if, you need to return to an earlier version of Windows. Otherwise, enjoy Win10 (just kidding – sort of).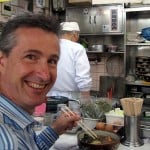 Keep on Techin',
Tom
P.S. Comment and share your experiences with Win8 or Win10 (be positive).
Save