Sunday's Academy Awards presented many concrete examples of what it means to be awesome. If you saw the movie Steve Jobs starring the awesome Oscar®-nominated actors Michael Fassbender and Kate Winslet you have an insightful view of the man who changed our world through awesome vision and constant, superlative execution.
Another version of awesome is Leonardo DiCaprio's prize-winning acting in the movie The Revenant. DiCaprio was my vote, not because "The Revenant" was my favorite movie of the season, but because DiCaprio's performance was over-the-top, OMG, unbelievably awesome. This was DiCaprio's sixth Academy Award nomination, proving that the state of awesome is a perpetual rhythm, not a one-time or sometime phenomenon.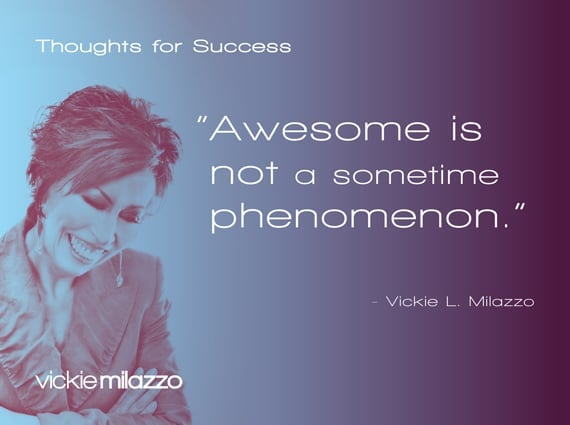 Awesome applies to you and your CLNC® business as much as it does to actors and the "Steve Jobs" of the world. At a recent legal conference an attorney was raving about a Certified Legal Nurse Consultant she's working with, exclaiming, "She's awesome!" To be labelled awesome by the attorney, the CLNC consultant must deliver the same impressive quality every day, day after day after day. Awesome presents in everything they do. Whether it's your 20th or 100th medical-related case, the attorney trusts that you will deliver.
Awesome CLNC consultants constantly raise the bar on themselves and in so doing elevate everyone around them. They want their attorneys to think "Wow!" not "Thanks." They're striving for the AAA – the Awesome Academy Awards of legal nurse consulting.
Awesome has a flip side however, and that's the disappointment an attorney experiences when a legal nurse consultant floats in and out of awesome. Never be that legal nurse or you risk the attorney moving on in search of the legal nurse consultant who is more than a sometime phenomenon.
At the same legal conference an attorney discussed that he stopped using a legal nurse (who was NOT certified by Vickie Milazzo Institute) because her work product was inconsistent. He moved on to retain a Certified Legal Nurse Consultant instead.
Step up to awesome and you'll create a new and improved legal nurse consulting business. I've got to warn you though – once you're accustomed to being awesome, you can't stop.
Success Is Yours!
P.S. Comment and share how you step up to awesome as a Certified Legal Nurse Consultant.