Tomorrow is Christmas, and I for one, am really looking forward to it. As you know, Vickie and I celebrate the 12 days of Christmas, giving each other a gift a day for each of the 12 days, culminating on Christmas. The gifts are small (no Gulfstream G650 again this year) and so far the gifts I've been receiving are far better than the ones I've given (Vickie says the same about hers ☺), but tomorrow's the last day and I may, or may not, receive the best gift of all. I'll just have to wait and see (or be the first to sneak a look under the tree).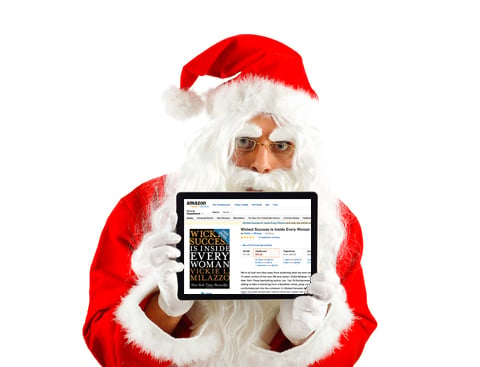 So, my CLNC® amigos, why do you think the title to this Tech Tip is an "Old-Fashioned Christmas?" The short answer is that getting a new tablet, iPad® or other device for Christmas might be a great gift to receive, but not necessarily a gift that is good for you.
Before I explain, I must confess that among our many nightly activities, Vickie and I like to read in bed to end our day. To ensure getting a good night's sleep that means having real, paper-based books around. You will find lots of books, movies and music on our iPads, but despite living in the world of tech toys and digital downloads, Vickie and I ban all devices (iPads, iPhones® and laptops) from our bedroom, both at home and on the road.
Why? Because of the well-known fact that reading from a portable device before you go to bed (or when you get up in the middle of the night to check your email) disrupts melatonin production and as a result upsets your sleep and sleep patterns.
Certified Legal Nurse Consultants need sleep to produce a quality work product for their attorney-clients. So any new tech toys you get for Christmas might best be left in the office for your CLNC business at night. Stop checking email, surfing the web and playing video games two hours before you go to bed (really) to get your best sleep or at least to make the most of your mattress time. This goes for children too – the earlier you get them off their devices, the easier they'll go to sleep. And, after all, don't you really want the little ones to go to sleep early so you can have some time for your own nightly activities?
Tonight, of all nights I don't want to have any trouble falling asleep so I'm shutting my iPad off early. I wish you all a Merry Christmas and recommend you all do the same.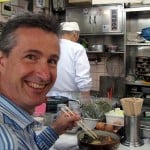 Keep on techin' (merrily away during the day),
Tom
P.S. Comment and share whether or not you use your tech-toys before you go to bed.