The one case I will always remember and is special to me as a Certified Legal Nurse Consultant is a neonatal case. From the moment my attorney-client contacted me, I was passionate about this case involving an undiagnosed congenital malformation requiring surgical intervention on a term infant in the newborn nursery.
Four days in the postpartum unit for mother and infant, and five nurses and two pediatrician exams later, the infant was still being assessed as normal. The infant was discharged and over the next couple of days at home was irritable, refused to eat, vomited and became lethargic. The infant sustained a cardiac arrest and expired three days later. The pathology report confirmed an imperforate anus with a fistula and that the infant died of a perforated bowel and e-coli sepsis.
I took on the role as the testifying expert for the plaintiff and spent five years working side-by-side with my attorney-client. I provided an explanation of terminology, demonstrated how to perform a complete head-to-toe assessment on an infant, assisted with discovery, formulated deposition questions, and prepared for and testified at my first jury trial. This was my first case that went all the way to trial. The attorney and I truly worked as partners, collaborating toward a successful outcome and strong testimony at trial.
The day of trial came and although I was nervous, I knew I was an experienced clinical nurse with excellent communication skills and all I had to do was talk to and teach the jury. They were there to hear what I had to say and it was hugely important as most of the case focused on the lack of nursing assessments and monitoring. At the end of my testimony I was pleased with how I performed under the pressure of the aggressive defense attorneys, and I found that I actually enjoyed the whole experience.
My attorney-client was extremely pleased with my consultation and testimony. He was even more pleased and complimentary of my CLNC® services when he called two weeks later to inform me the plaintiff was awarded $13.5 million dollars. I felt proud, professional and satisfied knowing that I served this family with a desirable outcome for the tragic loss of their baby. This was one of those cases that had such merit, I fought hard and invested my heart and time into doing the best job I could. My work paid off for the attorney and the family.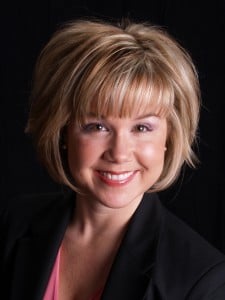 Guest Blogger Profile
Julie Somen-Becker, RN, BSN, CLNC owns and operates Chicago Legal Nurse Consultants, Inc. She has been a nurse for 16 years specializing in neonatal intensive care, clinical education and management. Julie's CLNC® business specializes in neonatal cases and resuscitation issues.


P.S. Comment to congratulate Julie and to share your most memorable CLNC® case.