Vickie and I have a friend who's an Android® phone user. She's inordinately proud of the fact that she can "trace" a unique pattern on the surface of her phone as her password or security key. She thinks this is much more secure than my 4-digit iPhone® combination number. But guess what, it's not!
Any of my CLNC® amigos who use Android phones either personally or for their legal nurse consulting business should be aware of a study from the University of Pennsylvania that discovered the smudges your dirty fingers leave on a dirty screen can easily allow a miscreant to guess the password on your lost smartphone.
So what's a Certified Legal Nurse Consultant to do? First, hold your smartphone up to the light and see if you've left tracks, then clean the phone and keep it clean. Second, see step number one again. Third, don't lose your phone!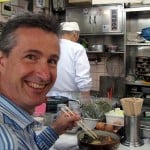 Keep on techin',
Tom
P.S. Comment here on whether or not you use a security lock on your smartphone.