One of the most common questions I get from CLNC® consultants is not whether you should be running antivirus software, or even which antivirus software you should be running on your legal nurse consulting business's computer(s). It's whether or not you should be running just one antivirus software. After all, you're nurses and you inherently know that if the recommended dosage is X, then certainly, taking 2X or perhaps 3X will work at least 2 or 3X better, right?
NOT WITH ANTIVIRUS SOFTWARE! Yes Virginia, I was shouting. But that's only so you'll hear me. Antivirus software is one of those software programs in which quality trumps quantity. Antivirus programs don't play well with others so only run one at a time on your computer. They'll often identify each other (perhaps out of professional spite) as viruses or malware. If you discontinue one program, remove it (while offline) before installing the new one.
That being said, the next question I get is, "Which antivirus software is the best?" Like computer brands, everybody has a favorite antivirus software vendor. I'm a Symantec fan. I've used Symantec's Norton ever since Norton was in short pants and I've had good luck with it. Others are fans of Kaspersky while still more like Panda or BitDefender and there's a few who swear by McAfee. As far as I'm concerned, as long as you're running a top-notch antivirus program, or even better, a suite (all-in-one product) from one of the three top-notch vendors (Symantec, Kaspersky or BitDefender) you should be in good shape.
I like antivirus suites that include phish-filters, spyware identification, malware blocking, etc. In this Tech Tip, I've linked only to the antivirus software but you can also trust the suites from these vendors if you choose. Some suites even include firewalls (and we all know you shouldn't depend on your Windows® firewall alone), if you need one. Whether you're running Windows® or a Mac, read carefully before you buy and remember the key, my CLNC® amigos, is to keep the program's definitions updated, make sure you scan your computer on a regular basis (at least twice a week – schedule it to run at night so it doesn't interfere with your productivity) and make sure your antivirus software is simple to use without giving off too many false alarms.
Good antivirus software today can protect you from a variety of online and offline ills. Be sure you practice safe surfing.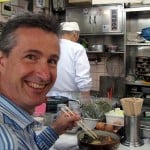 Keep on techin'!
Tom