There is no past. It's over. There is no guarantee of a future. There's only now. That's why one of my favorite quotes is a book title by Paul Arden, "It's not how good you are, it's how good you want to be."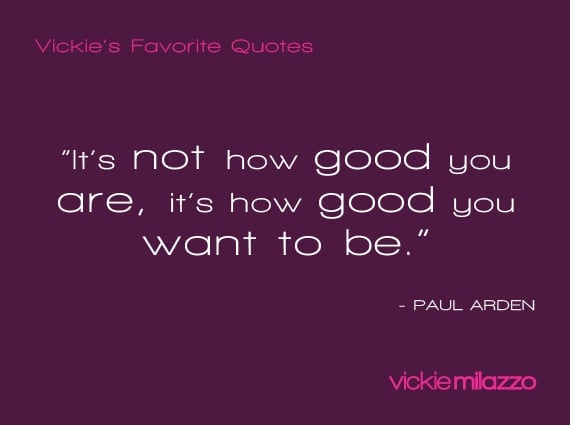 We often find ourselves in a place or situation we're unhappy with. Success comes not from believing how good you or a situation is in the moment, but more from the intention of how good you want to be in that situation or moment.
This sage advice applies to health, relationships, business and everything else in life. How good do you want to be today? The answer to this question will determine how good you'll actually be tomorrow.
Success Is Yours,
P.S. Comment and share how good you want to be today (and tomorrow and forever).