Fear is a success stopper on two levels. First, it keeps you from going for what you want as a Certified Legal Nurse Consultant. Second, it serves as a repellant for potential attorney-prospects.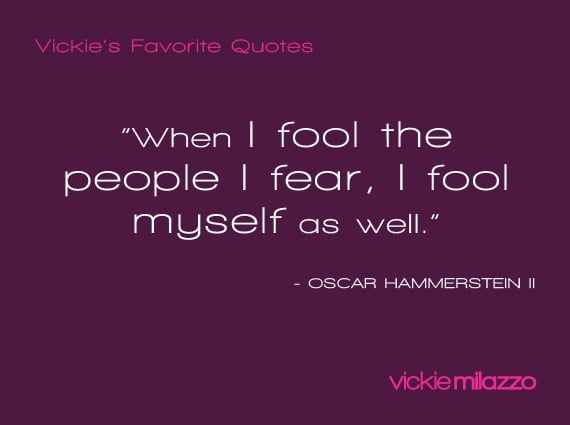 It's obvious that fear will stop you in your tracks, but we don't often contemplate how our own fears make us less attractive to others. Would you want an RN who's shaking and terrified inserting an IV? Of course not.
That's why I love Oscar Hammerstein's words from the song I Whistle a Happy Tune, "When I fool the people I fear, I fool myself as well."  This quote is a great antidote for fear.
Yes, "fake it till you make it" and not only do you fool the attorneys you fear, you'll be on your way to fooling yourself into legal nurse consulting success as well.
Success Is Yours!
P.S.  Comment and share how you fool yourself out of fear and into legal nurse consulting success.