How many Wow, I did that! moments did you have in 2016? A lot, too few or none at all?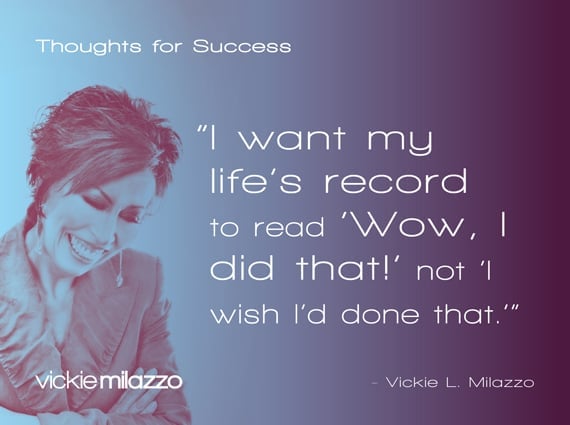 How are you gearing up for 2017 – more of the same or a 2017 rich with Wow, I did that! moments? It's okay to have the occasional I wish I'd done that moment, but not at the expense of waking up with regrets.
Whether it's a meeting agenda, plan for my day or the plan for my life, I refuse to be tied down to a set agenda. Yes I have one, but I prefer to go where the moment takes me. Sometimes that path is scary, but it's certainly led me to more Wow moments.
Resolve to step out for more challenges, surprises and changes in 2017. When you're open to receive the surprises of life you can't help but create Wow, I did that! moments.
I wish you a 2017 filled with Wow!
Success Is Yours!
P.S. Comment here to share how you'll get more Wow moments into your 2017.
Save
Save
Save