When I saw The 14th Dalai Lama speak I was deeply moved by the happiness and love he radiates and one of my favorite quotes of his explains exactly why.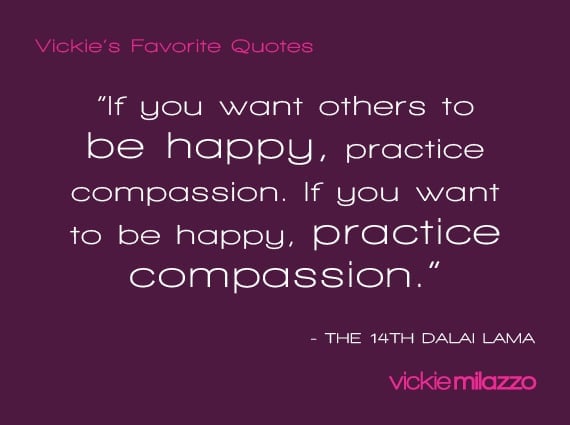 The Dalai Lama was forced to leave his Tibetan homeland and people because of intolerance and lack of compassion. This man could be filled with hatred and revenge, but instead chose to live his life with compassion.
The Dalai Lama is living proof of the wisdom of these words he speaks, "If you want others to be happy, practice compassion. If you want to be happy, practice compassion."
One feels more radiant in his space and blessed to share in that space. The next time you're seeking more happiness, try the Dalai Lama's prescription for achieving it. His prescription doesn't come in pill form or cost you a penny. I see you're happier already. 🙂 Have a compassionate day.
Success Is Yours!
P.S. Comment here and share how practicing compassion makes you happier.