In a single day we can all find something to be happy about and also find something to be unhappy about. That's why Runbeck's words "Happiness is not a station you arrive at, but a manner of traveling" speak to me.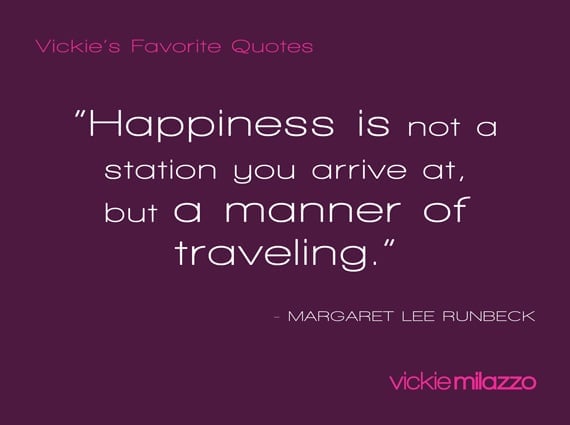 Happy people focus on what's right (not what's wrong) in their life. Focusing on what's wrong is like choosing a middle row seat in economy when you can fly first class.
Stand up and pay attention when you're unhappy, then immediately focus on three things that bring you joy. This small gesture will wake you up to all of the treasures in your life and to traveling more frequently in a state of happiness.
Try it and watch how well it works. 🙂
Success Is Yours!
P.S. Comment here and share three things that make you happy.