One of my favorite quotes from the Chinese philosopher, Confucius, suggests that the man who asks a question is a fool for a minute, the man who does not ask is a fool for life.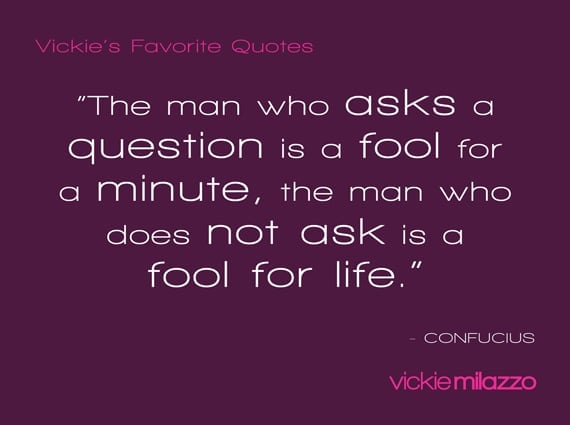 I mentor Certified Legal Nurse Consultants daily and admire those of you who are not afraid to ask any question whatsoever. The only stupid question is the one that goes unasked.
I've been around a lot of successful people in my life and the ones I respect most are those who are not afraid to look the fool – asking what may, or may not, be foolish questions. I don't trust the person who has all the answers – after all, he's the real fool. Those who know what they don't know are the CLNC® consultants destined to succeed.
Success Is Yours!
P.S. Comment here and share whether or not you're afraid to be a fool (occasionally).