CLNC® students often preface a question with "This might be a stupid question…" and I immediately reply, "The only stupid question is the one that goes unasked."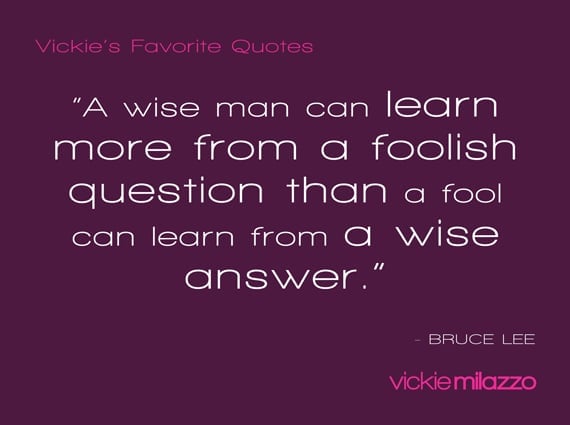 Now, if you're thinking I've heard some stupid questions in my life, hear me out. Do I agree that someone can ask a stupid question and appear the fool? Yes, the person who, upon hearing that Vincent and I were twins, asked, "Does that mean you have the same mother?" comes to mind. But when we are afraid to appear the fool, we start to censor our questions and will never learn the answer to something we don't know or don't understand. It shouldn't matter how simple it appears to the person answering the question "Yes we're twins and have the same mother and no, we're not identical – he's a boy…" What matters is you don't know the answer.
The questions we raise are often more important than the answers we derive. That's why I agree with the late Bruce Lee, "A wise man can learn more from a foolish question than a fool can learn from a wise answer." All great advancements, from inventions to career changes, started with a simple question. The only fool is the person who's afraid to ask that question.
What question(s) did you ask (or not ask) today?
Success Is Yours!
P.S. Comment and share a question you've been afraid to ask for fear of appearing foolish.