To me, there's nothing more annoying than visiting a website (think yahoo.com) and the minute the page loads, a loud video or commercial starts playing. More and more websites are autoplaying embedded videos as soon as you visit the page.
Not only does this slow down your viewing of the page and the research on your legal nurse consulting cases, but it's just plain annoying. If I (and my officemates) want to see or hear an overly loud video for hemorrhoid treatments it should be my choice and not pushed into my web browsing experience.
Please note that I'm proud to say that LegalNurse.com, LegalNurse.com's website is not one of those sites that force feeds Certified Legal Nurse Consultants (or any other website visitor) autoplay videos. Vickie respects that you're working on legal nurse consultant jobs, and are not a foie gras. We'll always treat you with the respect you deserve.
That being said, here's how you can take back control of your web browser. Now, I've always recommended that legal nurse consultants use multiple browsers for different purposes. In line with that, think carefully about the consequences of your actions and don't disable this across all your browsers – sometimes the annoyance is outweighed by the utility. Maybe only limit this to one, until you decide whether or not you like it.
Also, these instructions only apply to those websites serving Adobe® Flash videos – but at least that's most of the web. So here are instructions for three popular browsers used by legal nurse consultants.
If you're a legal nurse consulting Firefox user, click on Tools and then Add-ons in the menu bar then click on the blue Plugins button in the left column. From there look for the Shockwave Flash add-on and in the right-hand drop-down change to Ask to Activate. Now every time you visit a page with a Flash video, you'll see a little puzzle-piece telling you that you're missing an advertisement. You can click on the link that's presented to play the video (if you choose).
If you're using the Google® Chrome browser (my current favorite) simply click on the "hamburger" button in the top right corner of the browser, scroll down and click on Settings and then scroll to the bottom of that page to Advanced Settings and then to Content Settings (under Privacy) and then (after taking a deep breath) scroll down on the pop-up window to Plugins and select the radio button next to Let me choose when to run plugin content. Then hit Done and you're finished. Just close your Chrome browser and the next time you visit a page with embedded autoplay content you'll see that little puzzle-piece where the video would have played. But now it won't unless you right-click on on the video and select Run this plugin.
If you're still using Internet Explorer® in any of its incarnations, it's a little more tricky but will be something along these lines – you start by clicking on Tools and then Manage add-ons. From there, make sure you've got Toolbars and Extensions selected on the Add-on Types menu. Next locate the Adobe Systems Incorporated selection and double-click on Shockwave Flash Object. You'll get a pop-up window and need to click on the Remove all sites button. Then Close and Save as necessary and close and reopen your IE browser. The next time you visit a site with a video, you'll more than likely see a pop-up bar at the bottom of your browser window that asks you for permission to run the "Adobe Flash Player" add-on. Simply select Allow for that website only if you want to see the video.
Depending on which version of each browser you're using, these instructions may only serve as a rough guide. Certified Legal Nurse Consultants will each have to make a decision to disable or not. I've disabled autoplay videos across the board and I'm all the happier (and more productive) for it. I hope you and your legal nurse consulting business will be too.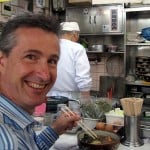 Keep on Techin',
Tom
P.S. Comment and share whether or not you'll disable your autoplay videos and why or why not.
Save
Save