Adobe® Flash® is used on millions of websites around the world, and while it's not necessarily one of safest bits of software, it is one of the hardest to live without. In a previous Tech Tip I explained how Certified Legal Nurse Consultants can disable Flash in each of their various web browsers. That being said, there are still times when you need to use Flash to properly view a website.
So what's a CLNC® Amigo to do? Easy. Keep your Flash installation on the most current version (which will be the safest). This is the best way to protect yourself. If you're a Windows® user you can set Flash to update itself each time a new, even safer version, is released.
If you have a fairly recent version of Flash, open your Control Panel from the Windows Start menu. Look for the Flash Player icon (it might be called Flash Player (32-bit) or something similar) and click it to open up the Flash Player Settings Manager.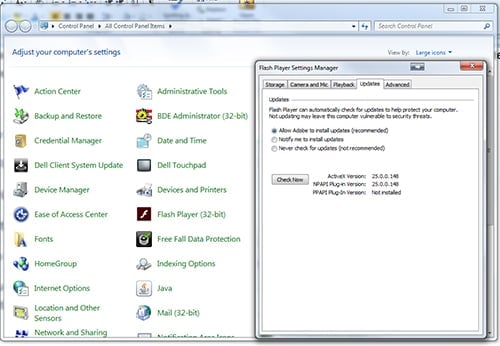 Click the Updates tab and select Allow Adobe to install updates and then close the windows. Flash will now keep itself updated, so you'll always be running the most current (and safe) version when you do use Flash. Now you no longer have to wonder if your Flash installation is up-to-date, and best of all, security updates will be automatically installed.
One more tip. If you're doing research for one of your legal nurse consulting jobs and suddenly get a pop-up telling you that you need to download and install a Flash update – DON'T! It's probably a false warning that will, if clicked on, install malware on your computer. In short, only update Flash automatically or via download directly from the Adobe website.
If you want to get Flash directly from Adobe, or if after reading this Tech Tip you find don't have a Flash icon in your Control Panel, visit https://get.adobe.com/flashplayer/. Be sure to uncheck the boxes next to the two free McAfee Security and True Key add-ons otherwise they'll get installed along with the new Flash.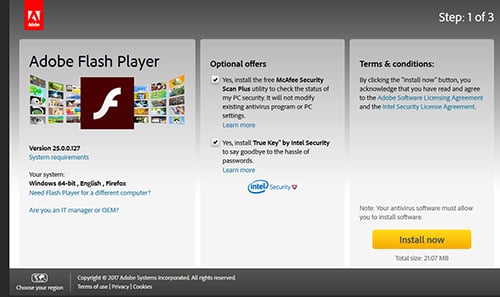 Once you've unselected those, it's time to click on the bright yellow Install now button and in a Flash you'll be on your way to a safer Flash experience.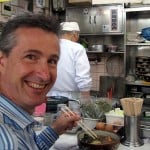 Keep on Techin',
Tom
P.S. Comment and share whether you block or allow Flash on your computer.