Whether it's a national news anchor, print reporter or radio personality interviewing me or simply a Certified Legal Nurse Consultant who has a prurient interest in my success, I'm often asked "Vickie, what's NEXT?" That question has got to be one of the top 10 least favorite questions people ask me.
I'm often tempted to give an irreverent answer such as "Well Stuart, I'm going to announce my candidacy to be the first woman president of the United States, build a greenhouse for my orchids and finish earning my seventh degree black belt in taekwondo" or something similar – but I've learned to restrain myself. LOL!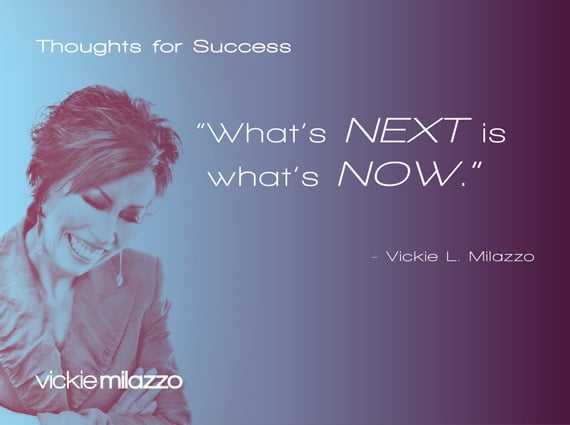 Why don't I like the question "What's NEXT?" Because for me, what's NEXT is what's NOW. Without NOW there can be no NEXT. NOW creates the NEXT.
Creating your next success, relationship or adventure is impossible without tending to your NOW. Chase your NEXT success a little less and practice the NOW of success a little more and you'll be even more successful as a Certified Legal Nurse Consultant. What's your NOW ?
I'm Just Askin'
P.S. Comment and share how you create your own NOW as a Certified Legal Nurse Consultant.