Have you ever noticed that the more self-absorbed a person is, the unhappier they seem to be? I am blessed to have a great role model in Blanche, an 82-year-old friend, who is like my second mom. I call her the "Neighborhood Samaritan." Since I was 15 years old I've witnessed how she loses herself in the service of others. Whether it's her church, her friends or the neighborhood kids who visit every day, she always gives her full attention and passion to others in a selfless way. She tires me out just hearing about all of the good deeds she does for everyone on a daily basis. LOL!
And trust me, her life has not been an easy one. Yet, despite the hardships she's suffered, and there are many, Blanche is one of the happiest people I know. And she knows exactly who she is. She's discovered herself through service to others.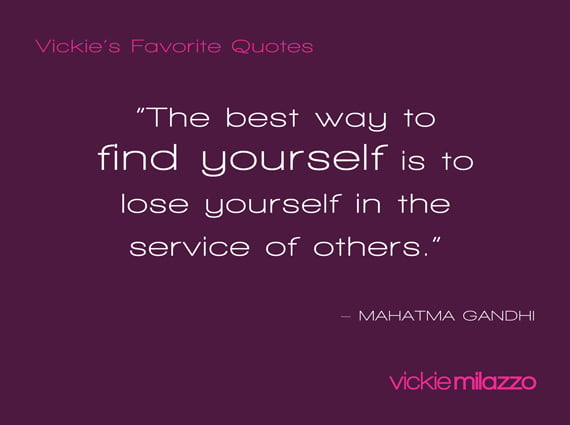 It's easy to be self-absorbed with our personal concerns. I feel blessed to have Blanche as a reminder of how forgetting ourselves and servicing others truly helps us to find peace and happiness inside.
I'm Just Thankful,
P.S. Comment and share how servicing others has helped you discover who you are.