I'm at the point where I believe every Certified Legal Nurse Consultant needs a scanner for their CLNC® business. You may not scan often but you will scan. The question then becomes, what type of scanner, flatbed or ADF (automatic document feed)?
In last week's Tech Tip I recommended multi-function printers (MFP) which include a printer (color or monochrome), scanner and fax. That one piece of equipment will provide you with a scanner which, depending upon the model will function as both flatbed and ADF. Each though, have their positives and negatives.
Flatbed scanners require you to lift the lid and hand place each document as you scan it. Generally they have more flexible settings (output as JPG or PDF) and result in higher quality, cleaner scans (in my experience). I have a flatbed scanner to the left of my docked laptop for photos, illustrations and documents.
ADF scanners are more handy. I have a Fujitsu ScanSnap on the right side of my docked laptop. I can literally drop a sheaf of paper, such as a report, into that scanner, press Scan and it scans every page, duplex or not, without intervention. I think it's the handiest invention since the Internet.
My recommendations for your legal nurse consulting business depend on you. MFPs have come a long way and would probably fit all your needs. Just be sure that the one you select comes with optional optical character recognition (OCR) software, scans in color as well as monochrome and can export to PDF for email, image (JPG) or other formats. Also check whether or not it's compatible with your operating system − Win7, Win8 or iOS.
Here are a few to start looking at:
Multifunction/All-In-One :
Canon imageClass MF4890dw wireless monochrome printer with scanner, copier and fax. It automatically duplexes, gets high ratings and is also wireless enabled.
Brother MFC-7860W. Another great all-in-one wireless monochrome printer with scanner, copier and fax which also automatically duplexes.
Flatbed Scanner:
Automatic Document Feed (ADF) Scanner:
Fujitsu ScanSnap iX500 Scanner for PC and Mac. This is an amazing, small footprint device that works with both PCs, Mac devices and can even wirelessly scan to your iPad®, iPhone® or Android device. ScanSnaps cannot scan textbooks and do a rum job with photos, but that wireless capability is certainly attractive.
Your ultimate purchase will depend upon what type of scanning you end up doing and your budget. Again, an MFP is probably a good starting point and may be all you need!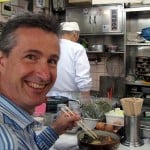 Keep on techin',
Tom
P.S. Comment and share what scanner you have and how you use it in your legal nurse consulting business.
P.P.S. Disclaimer: These recommendations are guidelines only. LegalNurse.com does not specifically endorse or recommend any particular equipment or manufacturer. We do not guarantee any product or service offered by any vendor mentioned.