My hard drive is filling up fast and getting slower than an office nurse. I've only got about 320 GB total space, and with all my photos, music, audio and video recordings and legal nurse consulting business-related documents, it's darn near full. I don't know about you, but I think it's time to clean things up before I run into serious issues.
Looking over my past Tech Tips, I've given my CLNC® amigos some great advice on how to do a proper spring cleaning on your computer. First thing I'm doing is deleting large sent mail with those 64MB video attachments (really). Then I'm looking for duplicate files, and at long last, I'm running the built-into-Windows Disk Clean Up as well as crawling through my various directories deleting temp files, large files and getting rid of all those vacation photos I've never, ever looked at in the ten years since we got back from Cambodia. I'm lucky enough to have removable storage (i.e., our network to move those photos to for some future generation to review and ask, "What were they wearing?"). I'm sure every Certified Legal Nurse Consultant knows what I mean. If you've got your photos on Facebook® do you really need them on your home computer?
After all that, I'll empty my Recycle Bin and defrag my hard drive. Then it's time to blow the crumbs out of my keyboard and chase the dust bunnies out of the air vents on my laptop. When Spring has sprung, I'll be good as new and hope the computers you use in your legal nurse consulting business will be too.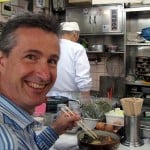 Keep on techin',
Tom
P.S. Comment here and share how often you do "spring cleaning" on your computer.