Yet another question I get, "Can I buy equipment and software for my legal nurse consulting business from sources other than legitimate retailers?" For office furniture or equipment such as filing cabinets, etc. you can save some money buying from Craigslist or other used equipment sites. If you're buying electronic printers, copiers, scanners, etc. you run the risk of getting something damaged or worse, compromised goods.
For software outside of "recognized channels," the answer for me is an unequivocal "no." Buy Original Equipment Manufacturer (OEM) software only. When you buy software from a third-party reseller who is not a licensed retailer, you risk getting counterfeit software which is often buggy, may contain malware, could harm your computer or possibly void your computer's warranty. Sometimes, you may buy used or resealed software that's already been registered to someone else – so you're out your money and often have no recourse against a phantom seller.
Any Certified Legal Nurse Consultant from the East Coast knows the term "It fell off a truck." I don't care if the software fell off the tailgate of Bill Gates' 1989 Ford F-150, if it doesn't come from a legitimate retailer with its own license key, don't buy it, no matter how good the deal is. Remember, if it's too good to be true it probably is.
My CLNC® amigos, it's in your own best interest to stay away from after-market, gray-market, farmers' market and online auction site software. No matter how painful it feels, spend the extra dollars and buy a properly licensed copy. Your computer's integrity, the integrity of your data and your own integrity are worth it in the long run.
As they say in church (I'm sure you've heard it as least once.), "Thus endeth the lesson for today" and as I say here at the Institute, "Thus endeth the tech tip for today."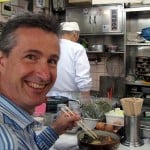 Keep on techin',
Tom