Okay my CLNC® amigos, I'm going to try something never done before in the history of my Tuesday Tech Tips. No, it's not going to be something anatomically impossible, instead I'm going to actively solicit the opinions of all my readers (hope you're here today, Mom) on the Windows 7 operating system.
I want to hear from the following groups of CLNC® consultants, nurses and/or geeks:
People who upgraded to Windows 7 from XP on an existing machine.
People who upgraded to Windows 7 from Vista (tell me your Vista version) on an existing machine.
People who upgraded from 32-bit to 64-bit systems (you know who you are) at the same time as one of the above.
People who bought a new machine with Windows 7 preinstalled.
I want to know how the upgrades went and whether you think it was worth it. Tell me what you think about the new operating system and, whether or not, in your learned opinion, it is or isn't a better version than XP or Vista. Be honest in expressing what you think, tell me how you're using it and whether it's making a difference in your legal nurse consulting business.
There are a few rules:
No profanity.
Comments must contain at least five words of more than four letters each and those words must be in the Oxford English Dictionary (abridged).

Comments may not consist solely of symbols (like in the comic strips – #!*@# OSX).

Anonymous comments will be allowed but, to keep the level of discourse civil, comments with names will be given preference in posting.

As far as I know, Bill Gates isn't reading my Tuesday Tech Tips (he should) so you shouldn't have to worry about him hunting you down and wiping your system if you say something he wouldn't want to hear.
Mac users will be allowed to submit an opinion which will be fairly reviewed, then ignored prior to being deleted.
You must have used your own copy of Windows 7. I don't want to hear that the second cousin of a Certified Legal Nurse Consultant subcontractor you work with has a friend who's dating someone whose roommate tried it in a kiosk at the mall.
If you're willing, you can also let me know what kind of computer you're running it on (laptop or desktop) and any details (processor speed, RAM, etc.) you want to share.
If in doubt about your response, see Rule #1 again.
Here's your chance to help the rest of the legal nurse consulting community make their own upgrade decisions about Windows 7. If you have any great user tips you want to share, this is the time to do that too.
I personally know three CLNC® consultants who have Windows 7 so I'm expecting to hear from each of you.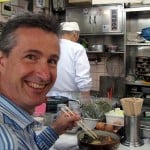 Keep on techin',
Tom