One of you (curse you Red Baron!) called me on the fact that in a past blog, I talked about putting your computer (but not your spouse) to sleep to save money (and boot-up time) and be greener than your neighbor, but just two weeks ago I blogged about memory leaks and the need to turn your computer (but not your spouse) off to speed it up. Well, in the spirit of transparency and compatibility, I'd just like to say "Why can't we all just get along?"
Saving money and fast computing can be compatible. Yes, I still recommend either the use of software or tweaking of your power settings to put your computer to sleep at night. If you're compulsive, you can even set it to go to sleep after a couple of hours of non-use. I've got Vickie's computer set to sleep after two hours. It's a power-saving feature (that's also a security feature). Every time she comes out of a long meeting, she's got to push the power button on the front of her computer to bring it out of hibernation and reestablish her network connections. This only takes a couple of seconds (really more than a couple) but for a busy CEO, those seconds add up. Think about it, all that time you spend waiting each day can turn into billable hours by the end of the year but there's that darn memory leak thing that happens to real computers (but obviously not Macs – just kidding).
So what's a busy CLNC® consultant to do – sleep or not? Well, follow my lead and set your computer to save money when not in use by setting it to sleep at night. Keep in mind that you'll still need to reboot the darn thing every couple of days to wipe out those pesky memory leaks. Reboot it while you're on a bathroom break (you deserve one).
This is one way we can be green, save time and still keep our computers running fast.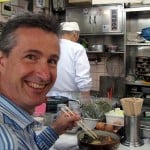 Keep on techin',
Tom