I'm always looking for websites and other informational sources to help Certified Legal Nurse Consultants with their legal nurse consulting businesses and work product. I recently stumbled across a website designed for medical students that may be of use to you.
It's titled the 100 Best Sites and Resources for Med Students and contains links to a variety of resources. While it's primarily designed for medical students, the first 65 or so link to sites that any CLNC® consultant will surely want to use for medical research, anatomy, texts, journals and more. Take a quick look at it before you start your next legal nurse consultant job for an attorney-client.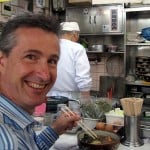 Keep on Techin',
Tom
P.S. Comment here and share your favorite websites for medical or nursing information.