There comes a time in the life and career of every Certified Legal Nurse Consultant when you will be faced with the question, "Shall I upgrade my phone or just my operating system?" Today I'll address the new Apple® iOS 7 and the new iPhone 5s and keep it short and sweet.
Let's answer the question about upgrading your phone first:
If your mobile phone contract is up and you can upgrade your phone at a relatively low cost then go for it! The new iPhones are slimmer, thinner, have terrific cameras, more screen space, some minor upgrades and are faster than ever. It's a no-brainer. The hardest part will be going back through and resetting all the little minor tweaks that you made to your old phone – such as calendar alerts, etc. Otherwise, it's pretty seamless. Just make sure you have a good back-up of your old phone – calendar, email, photos, etc., BEFORE you upgrade. The good folks (geeks) at the Apple Store or your phone carrier should help you make the initial transfer.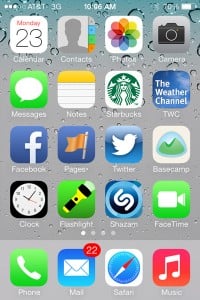 If your contract is still in force and you're just upgrading to the gold iPhone 5s so you can add some bling to your legal nurse consulting practice, well that's up to you. I never go looking for trouble (it finds me too easily as it is) and upgrading a phone when you don't need to is asking for trouble. There's nothing in the new iPhone you can't live without – after all, you've been living without it so far, why not just wait until your contract is up.
If, like my brother-in-law Vince, you're a cellasaurus whose current mobile phone is a Gordon Gecko hand-me-down then suck it up and upgrade. You can live in the past all you want, but the future is in your hands and by that I mean mobile computing. Time to step up your game.
Now, let's address the iOS upgrade question:
If you have an iPhone 4 or later, yes, by all means upgrade your iOS instead of buying a new phone. I do recommend doing over Wi-Fi and, depending upon your download speed, plan on at least 45 minutes and a minimum of two iPhone reboots. Make sure you're plugged into your power supply, but not your computer. Also, make sure you have a good back-up of your phone before you start the process.  Apple warns that not all apps will work on the new iOS – but, all of mine and Vickie's have worked flawlessly. The new display is fun, the icons have all been tweaked and it's an overall improvement. Not a game-changer, but still an improvement.
If you have an iPhone 3, there's no use in upgrading the iOS – it's time for a new phone, and if you're still under contract with an iPhone 3 – time to review the How to Formulate and Negotiate Contracts section of the CLNC® Certification Program again and do a better job on your next contract.
One last warning, the new iOS has changed some of the simple swiping gestures so that to delete an email or text message you swipe right-to-left instead of the usual left-to-right. The calendar is a little funky, requiring a double-tap to open up a day view. There are more than a few other changes, but any of my CLNC amigos should easily be able to figure them out. After all, it's an Apple device – they're intuitive!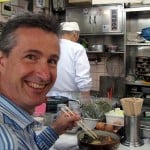 Keep on techin',
Tom
P.S. Comment and share your thoughts, fears, successes or disasters in upgrading your phone or phone's OS.