CLNC® consultants frequently need to download executable files for their Certified Legal Nurse Consulting business. By "executable," I'm referring to a file that ends in .exe and will either be a program or an installer for one. Last week I taught you to create a Downloads folder in your My Documents directory to temporarily store everything you download. Now that you've done that, all your downloaded photos, videos, programs, installers, etc., are probably stacking up in there.
Even my own Downloads folder gets clogged up now and again. I like to try different programs and applications so that I can blog about them. I leave them in the Downloads folder until I make a decision to use them, blog about them or just delete them. The trouble is, like the inbox on my desk, stuff builds up pretty quickly, especially installers, and you won't always remember what they are. Today's blog will help you do something about that.
First, create a Desktop shortcut to your Downloads folder. To do this, open your My Documents folder, collapse it so that its window only fills up a portion of your screen. Then, right click the Downloads folder and drag it onto your Desktop. Once there, let go and Windows will ask you whether you want to Move the Folder, Copy the Folder or Create a Desktop Shortcut. Select Create a Desktop Shortcut and then close the My Documents window. Now when you double-click the Downloads folder on your Desktop you'll open that folder so you can see its contents. Do that now.
Once it's open, make some choices. If a file, photo or video is no longer needed, delete it and be vicious about deleting. If it's an installer you recognize and may need to use later, rename it. If you've already installed the program, delete the installer. If you need to reinstall it later, there will most likely be a newer version available. If you can't see the file extensions, open your My Documents folder, click Tools, then View on the Folder Options window and make sure "Hide extensions for known file types" is not checked. That will ensure you know what kind of file you're viewing.
Some installers, like iTunesSetup.exe, are properly named. Others may say something like "mmtaskbar21.exe." If you remember what it is, right-click the installer and rename it remembering to keep the .exe file extension. If the file reads MultiMonitorTaskBar.exe, I'll know what it is immediately the next time I have to install it on a computer at Vickie Milazzo Institute without having to strain my brain. So go ahead and rename all the files in that Downloads folder. Programs, photos, installers and videos don't care what you call them, as long as you keep the proper extension at the end of the name. Delete the ones you don't use and file the ones you want to keep.
Regular maintenance of your Downloads folder is an essential part of your business as a Certified Legal Nurse Consultant. Get to it!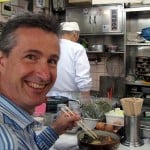 Keep on techin',
Tom